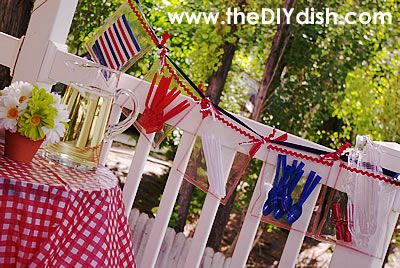 This past weekend I was able to catch one day of Spark. I'll post more about that hopefully this weekend. While there I met two of the nicest ladies, Kim and Kris. They live in Utah and are identical twins and they have a web show that they host (new episodes go up each Monday night). I'd heard of one of their sites,
You Can Make This
but I hadn't heard of their web show site,
DIY Dish
. Talk about cute ideas and they are on
Studio 5
all the time.
I love this
garland idea
for utensils. I've got to make that for next year's BBQ season. I'll definitely be checking out their site from now on.